Pitch Comfort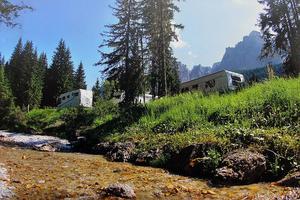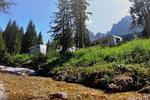 The terrain is reasonably level and equipped with attractive, hardened and fenced-off pitches. You have impressive views of the natural surroundings of the Dolomites.

In both summer as well as the winter seasons you can choose from three different types of pitches: standard, comfort and premium up to 220 m² in size!

All camping pitches have water, drainage, electricity and TV connections.

The Comfort camping pitch measures 120m². Tents are not permitted.

Included in the price
Persons 2
Car is included
Electricity (A) 16
Tent or caravan/motorhome is included
Tourist tax is not included
Electricity is not included
Remaining information
Dogs allowed
Extra tent allowed
Accommodation suitable for max. amount of pers.: 6